Bob Mejerle
Speedpro Imaging | Large Format Printing
(404) 754-2896 | SpeedProAlpharetta.com
We help our clients increase their brand awareness and increase sales through graphic communication. We specialize in creating large format printed images that are of extreme resolution that convey compelling messages to our clients target market. Through these printed images, we produce posters, banners, trade show displays, vehicle wraps, wall murals and signage. Our full service studio includes graphic design services, print production and installation services.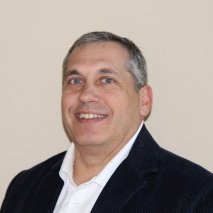 Mike Fiondella
Associated Printing | Printing & Fulfillment
(770) 772-0330 | AssociatedPrinting.net
Associated Printing & Marketing Solutions is the solution for all of your printing, direct mail and fulfillment needs. There are a number of companies that outsource their printing, direct mail, and fulfillment needs. We can step in and help. We provide expertise you need to fill in the missing pieces from special projects to on going programs.